Make it Monday Let's Talk Charcuterie!
Make it Monday Let's Talk Charcuterie!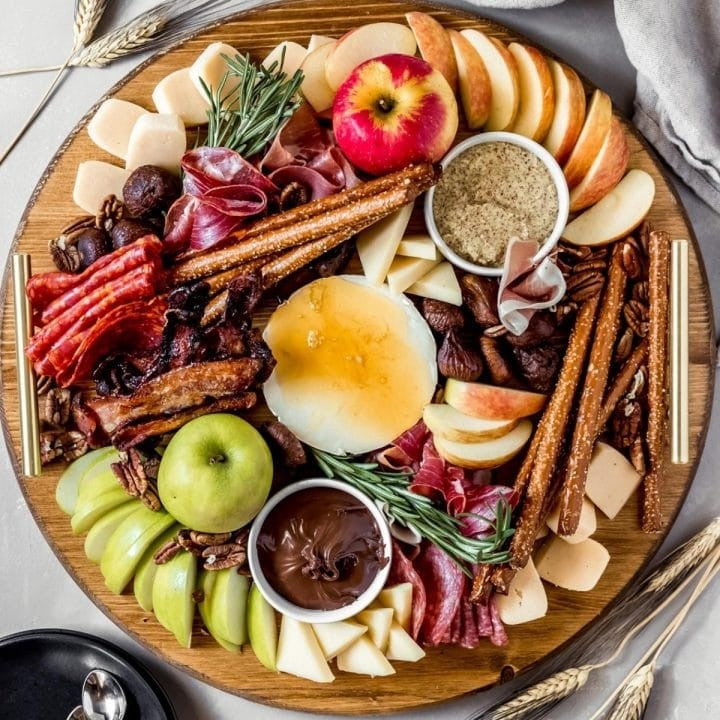 Let's Talk Charcuterie!

Charcuterie is the culinary art of preparing meat products such as bacon, salami, ham, sausage, terrines, galantines, ballotines, pâtés, and confit. Like many traditional foods that are making a comeback, charcuterie is a culinary art developed from necessity; it is the way meats were preserved long before the days of refrigeration. And just like pickles, fermented vegetables, home drafted beer, broth and kombucha, charcuterie has been revived and brought front and center by the traditional food movement.

How To Make It Your Own For A Party:

The fabulous thing about serving charcuterie at your own party is that there are no rules! You can keep it as simple as you like (just the cured meats maybe?) or dress it up with fresh or dried fruits, a variety of artisan breads and crackers, olives, spreads like honey, preserves or jams! You can also keep it budget friendly by setting out a small plate or go all out with a huge platter!

Make it A Meal!

Charcuterie doesn't have to be relegated to the appetizer category – add a salad and it's a meal!

Idea for Fall Charcuterie Board

Build a gorgeous fall charcuterie board that's filled with your favorite fall seasonal foods - from fresh apples to figs, to creamy Nutella and sweet honey, all combined with salty meats and cheese. This board is perfect for a seasonal picnic, or date night or fall appetizer

Ingredients
2-4 slices of meat per person – a variety of flavors and textures

prosciutto, salami, pepperoni, ham, sausage, terrines, galantines, ballotines, pâtés etc... \

3 oz. of cheese per person – a variety of flavors and textures

aged hard cheeses like gouda, cheddar and Manchego, also love soft cheeses like chevre and brie.

Fresh and dried seasonal fruit

dried mango, apricots or dates as well as fresh fruits like grapes, sliced apples, pears, berries or melon, pomegranate seeds, fresh figs and persimmons add a festive touch! All sliced veggies

Assortment of nuts

dried salted nuts are great but I also encourage you to try Marcona almonds, spicy nut/seed mixes, caramelized nuts and even chocolate covered nuts or raisins

Assortment of crackers, bread, or pretzels

artisan breads and gourmet crackers with different shapes, textures and flavors to keep things interesting! A toasted baguette is always a winner but bread sticks work too. (Set out a plate of olive oil and balsamic vinegar for dipping bread!)

Balance of sweet and salty items

assortment flavorful olives and pickles brings a nice salty element to the board.

Fresh herbs for color

lettuce leaves, basil, rosemary sprigs or thyme!

Honey, Spreads, Oils and Vinegars

add in fruit jams and spreads, chocolate, or whatever you'd like! A delicate balance between flavors and textures is key!