Make It Monday - A Favorite Christmas Cookie
Make It Monday - A Favorite Christmas Cookie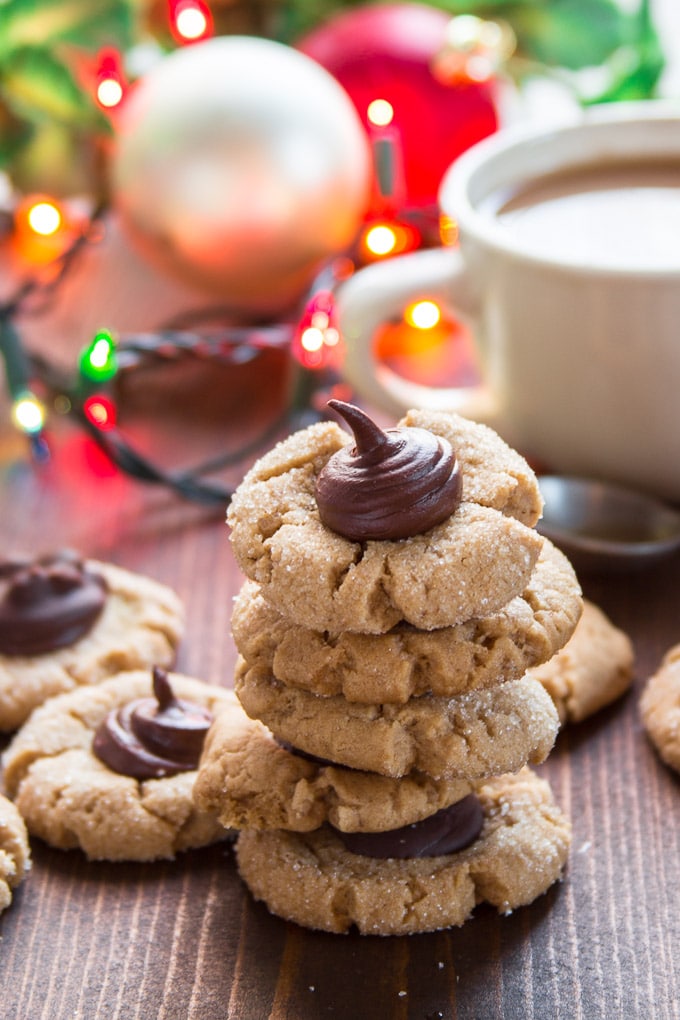 Peanut Butter Blossoms  (see recipe below)  are America's favorite Christmas cookie, based both on total number of pageviews from the U.S. population as a whole, and number of states that ranked it as their top cookie (which is six, by the way). That's not an unexpected result; you'd be hard-pressed to find a cookie tray in December that doesn't have at least a dozen of them on it. But what might surprise to you is that the recipe was created as an entry for the ninth Pillsbury Bake-Off in 1957—and it didn't win. So, if you were tempted to make the joke that even though Peanut Butter Blossoms didn't win the Bake-Off battle, they won the aWARd for most beloved Christmas cookie, you'd be correct.
One particular nugget of data that surprised us is how much America loves fudge. In fact, 3-Ingredient Christmas Swirl Fudge is the second most-visited Christmas recipe (right after those Peanut Butter Blossoms). We knew it was a popular recipe, but we didn't know it beat out Christmas Sugar Cookie Cutouts. These colorful classics rank somewhere in the top five for every single state except Mississippi; they have it as their eighth most loved Christmas cookie. Sugar-cookie-loving-Mississippians, you're a special group and we're here for you. Please enjoy this collection filled with every sugar cookie recipe you could ever want.
Article By Betty Crocker Kitchens
Peanut Butter Blossoms
Ingredients
1/2 cup granulated sugar
1/2 cup packed brown sugar
1/2 cup creamy peanut butter
1/2 cup butter, softened
1 egg
1 1/2 cups all-purpose flour
3/4 teaspoon baking soda
1/2 teaspoon baking powder
Additional granulated sugar
About 36 Hershey's Kisses Brand milk chocolates, unwrapped
Steps
1  Heat oven to 375°F. In large bowl, beat 1/2 cup granulated sugar, the brown sugar, peanut butter, butter and egg with electric mixer on medium speed, or mix with spoon, until well blended. Stir in flour, baking soda and baking powder until dough forms.
2  Shape dough into 1-inch balls; roll in additional granulated sugar. On ungreased cookie sheets, place about 2 inches apart.
3  Bake 8 to 10 minutes or until edges are light golden brown. Immediately press 1 milk chocolate candy in center of each cookie. Remove from cookie sheets to cooling rack.
Variations on decorating -
To make the reindeer cookies, add two little eyes with the black writing gel. And pipe a dot of red frosting on the top of the Hershey kiss for a nose.
To make the Christmas trees, pipe green frosting in a spiral around the Hershey kiss. Then, add add the sprinkles for ornaments.
To make the Santa Hats, pipe red frosting around the base of the kiss and on top.
#naturalhomebrands #MakeitMonday #peanutbutterblossoms #cookies #christmascookies