Celebrate the 5th of July!
Celebrate the 5th of July!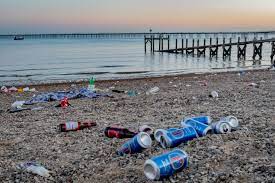 If you live near the coast, hit the beach on the 5th with a couple of trash bags and a litter pick up stick. Sadly, 4th of July celebrations bring out hordes of eco-ignorant partygoers who leave every manner of debris on the beach after the celebration is over. Spent fireworks, empty bottles and cans, and food waste can find its way into the ocean.
Don't live near the beach? Visit a public park instead. Enjoy some sun and fresh air while helping to keep our environment clean. What better way to say "thank you" to our beautiful country?
excerpt from Ocean Junkies
#naturalhomebrands
#ecofriendly
#ocean
#parks