Thrifty Thursday - Prepare for Fall - money saving tips
Thrifty Thursday - Prepare for Fall - money saving tips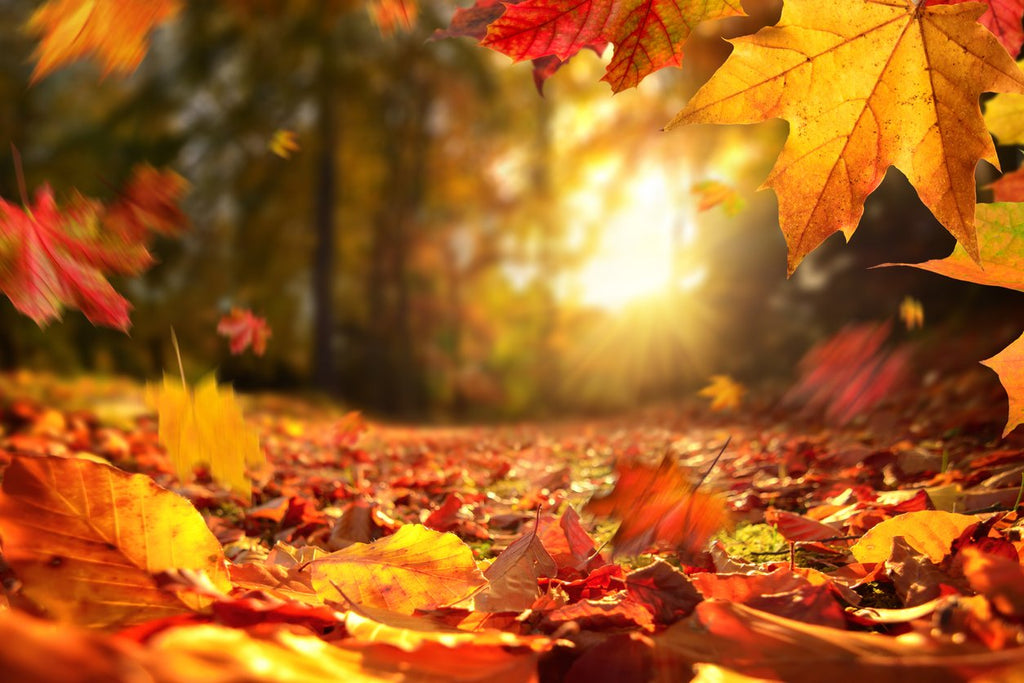 20 "Green" money saving tips for Fall
In many areas the temperatures are beginning to drop and soon leaves will begin to fall. This time of year is perfect for other Eco-friendly activities as well. Here are some ideas:
1. Check the air pressure in your tires. Cooler temperatures lower tire pressure and that, in turn, lowers fuel efficiency. So check your tires and make sure that they are properly inflated.
2. Clean and test the furnace. Did you know that your furnace needs cleaning? Yep ... it collects all kinds of dust and debris which not only affects it's performance but could cause a fire. Call a furnace maintenance company. If you have a gas furnace, have it professionally inspected once a year.
3. Move furniture or any obstructions from vents, baseboard heaters, registers on the floor or radiators so that air moves freely. This is also a good time to vacuum these areas to remove any dust or debris. And here's a tip if you have a radiator ... place a reflecting panel behind it ... you can purchase one at a home center or make one yourself with a plywood panel and aluminum foil.
4. Remove window air conditioners for the winter. If they can't be removed, seal them with caulking or tape and cover them with an airtight, insulated jacket.
5. Vacuum the refrigerator coils to keep the compressor running efficiently. It's also a good time to check that the refrigerator is level ... the door should automatically swing shut instead of staying open. Check the seal on the door ... try closing it on a dollar bill. If you can pull the bill out easily, it's time to replace the gaskets. Here's another tip for running the refrigerator efficiently ... don't over fill it. Allowing room for cool air to circulate will keep everything at the right temperature.
6. Clean the ducts and area behind the dryer. And don't forget, clean the filter after every use and every once in awhile, give it a good wash.
7. Check windows for proper caulking. If you have single-pane windows, add storm windows. Even a plastic film over windows will reduce heat loss.
8. Check doors for weather stripping and replace as necessary. If drafts sneak in under exterior doors, replace the threshold or block the drafts with a rolled-up towel or blanket.
9. Check your roof for any missing or damaged tiles or shingles.
10. Clean the roof gutters and make sure downspouts are pointed away from the house. Now would also be a good time to install a rain barrel ... rather than allow water to drain into one spot, a rain barrel would allow you to direct the water to where it's most needed.
11. Electrical outlets, especially on outside walls, and light fixtures are prime places for cold air to leak into your home. Add foam gaskets behind covers and switch plates, and use safety plugs in unused outlets. Be sure to shut off the power at the fuse box or circuit panel before doing this.
12. Install foam covers over outside water spigots to prevent freezing.
13. Check for water leaks both inside and outside.
14. Wrap the water heater in an insulating blanket.
15. If you have a ceiling fan, reverse the direction ... the fan should be run in a clockwise direction (stand under the fan and if you feel a breeze, reverse the direction so that air is being drawn upwards). This pushes the air up against the ceiling and down the walls, to gently re-circulate the warm air without creating a cooling "wind chill effect."
16. Do you have a fireplace? This is a good time to have the chimney cleaned and get vent systems checked.
17. If your home has no sidewall insulation, place heavy furniture like bookshelves, armoires and sofas along exterior walls, and use decorative quilts as wall hangings. This will help block cold air.
18. Bring in any houseplants that have spent the summer outdoors. They'll help clean the air.
19. As the autumn leaves begin to fall, consider raking them up rather than using a "blower". Once raked up, use them as mulch to protect plants throughout the winter or add them to a compost pile.
20. Before packing away those summer clothes, go through them and determine which items to keep, which items to repurpose into something else (cleaning rags, craft projects, etc.) and which to donate.
A little effort in the fall will ensure that the chilly months ahead are warm and "green".
And don't forget to help out the feathered fall migrants and winter residents.
Fall and winter are challenging seasons for our feathered friends. Many bird species make the long, difficult journey south during the fall, while others stay and endure winter temperatures.
Food scarcity is often a major challenge for both parties. The best thing you can do to help is avoid pruning your fruiting, flower and seed-bearing plants until the early spring. These plants provide an excellent food source for migrants to refuel on their way south, and help sustain the species who stick around for the winter.
Fall is also great time to clean any bird feeders, bird baths and birdhouses you may have; this can help prevent the spread of disease. Birds benefit year-round from fruiting trees. Avoid trimming these plants in your yard until the spring to help keep more food sources available for birds.
#naturalhomebrands
#ecofriendlytips
#autumn
#fall
#greenmoneysavingtips
#ThriftyThursday #birdfeeder