Thrifty Thursday - Don't Throw it Away!
Thrifty Thursday - Don't Throw it Away!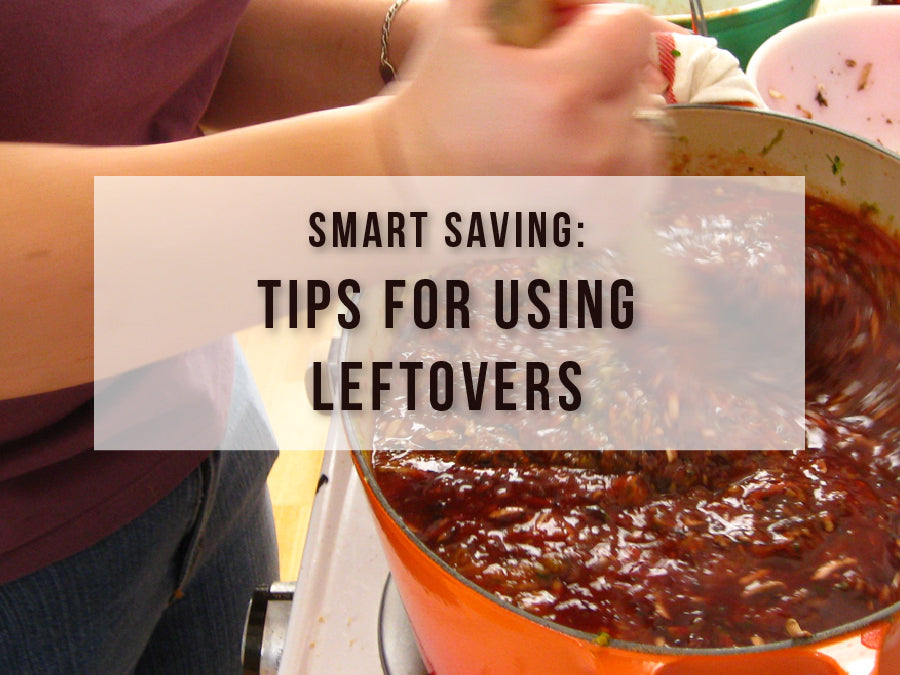 Creative Ways to Use Up the Leftovers
When I was growing up I remember my mom telling me once that a family friend of ours didn't ever eat leftovers. I always wondered what on earth they did with their food!
The problem with leftovers is that they were given a name other than food. When we call them leftovers it makes it sound like they are something that no one wanted, that they aren't good. But, food is food and you've already gone through all of the trouble to create a meal for your family out of that food so you might as well enjoy it until it's gone! My husband looks forward to my creative "new recipe" meals.
Have a leftover buffet. This is a weekly occurrence at our house. Usually for lunch on the weekend, we pull out all of the leftover items in the fridge and set them out buffet style. We then fill our plates with all of the wonderful food and have a feast of variety. This is a great way to use up a large amount of leftovers at one time.
Use your leftovers for lunch. When I cook supper I almost always make sure that we have enough for lunch the next day. It saves me a great deal of time to not have to come up with lunch ideas when we already have a pre-cooked meal waiting for us that just needs to be warmed up. I never add lunch plans into our monthly meal plan because of this and it also makes grocery shopping a little bit easier since I don't have as many meals to plan.
Make stir fry. Stir fry doesn't have to be a collection of baby corn, broccoli, and thinly sliced meats, it can be anything you want it to be! We usually toss in a meat, whatever vegetables we have as long as they taste good together, and some kind of starch. It doesn't have to be rice, I've made stir fry with leftover oven baked potatoes before! Another great idea that is similar to this one is to use your leftovers to make soup.
Freeze leftovers for later. If you think your family will get tired of the same thing, simply stick the leftovers from your cooked meal in the freezer for a later date. It's like a pre-made freezer meal that you don't even have to go through extra effort to make!
Keep a leftover shelf. If your leftovers tend to get stuck in the back of the fridge and forgotten until they start to grow mold, make a shelf in your fridge that is specifically for leftover meals. Having a specified shelf makes it much easier to see what's available and what needs to be eaten up.
Make homemade stock/broth. Put all your scraps that you will NOT be eating at the end (onion skins, bones etc…) into a cotton or muslin bag before adding to the stock pot. It makes a beautiful CLEAR broth!
Use bits and pieces in new meals. There are so many recipes that you can make by adding leftovers into new fresh meals.
Take all veggies and throw them into a bag and then into the freezer. Zucchini and squash winds up in spaghetti sauce. Broccoli and cauliflower go into beer-cheese soup. Green peppers and onions wind up in sloppy joe's or spaghetti. All other veggies wind up in…something. Usually soup or "shepherd's pie". Leftover meats go into soups, hand pies, or jambalaya. My ham winds up in green beans, lima beans, or some variation of bean soup. –
#naturalhomebrands #thriftyThursday #leftovers #recipe #foodscraps #soup #soupstock #thrifty #frugal