Six Ways To Reduce Plastic Output
Six Ways To Reduce Plastic Output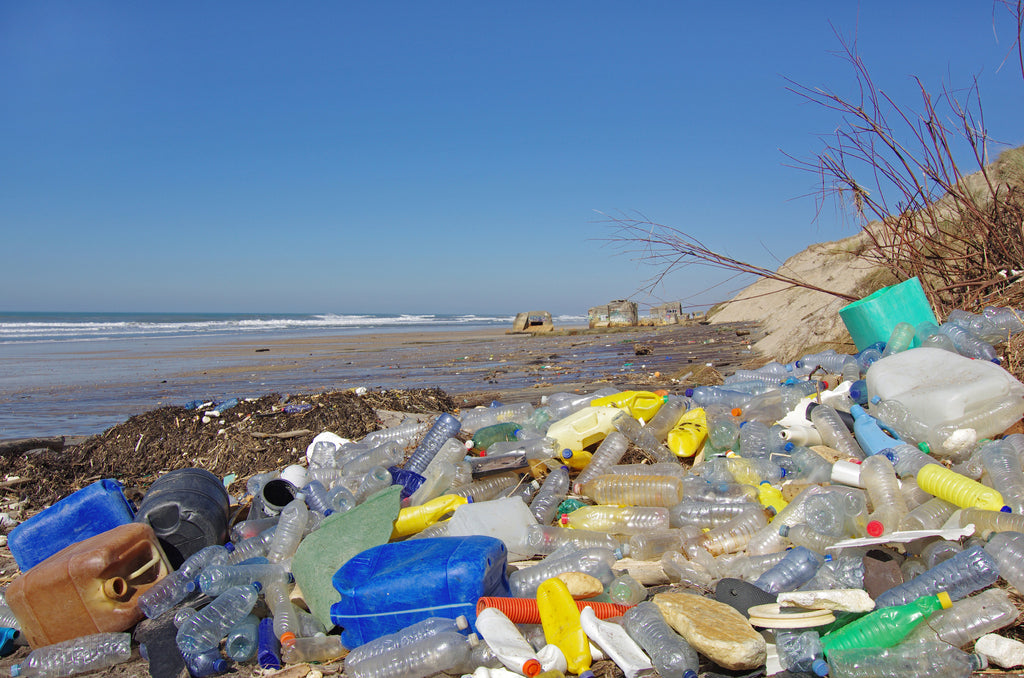 The ocean is already full of plastic - more than 8 million tons that is! Keep in mind that one metric ton is equal to 2,205 pounds.
Now that's a TON of plastic...
Only about 14% of plastic packaging gets recycled while a significant portion of plastic material ends up in landfills and oceans. 
Here are 6 ways to reduce plastic waste output (don't worry, they're simple & totally do-able) :
Use Reusable Bags -  A number of grocery stores & dog parks offer a place to recycle plastic bags for other customers to use. Grab a reusable bag (or make one out of old t-shirts) and keep it in your car or purse so it's always handy. Use Reusable Veggie Bags to shop for produce or items at the farmers markets.

Skip the Plastic Wrap - Most plastic wrap can't be recycled because it's contaminated with food - this can cause costly contamination during the recycling process.

Wash Your Plastic Recyclables - Make sure you wash out your recyclable containers like peanut butter jars & soda bottles. Don't worry about getting them sparkly clean, but they do need a quick rinse. When workers sort through recycling bins and items, most of the times they have to send soiled plastics (and papers contaminated by foods from plastics) to landfill.

Know Which Plastics You Can Recycle - Save your recycling center money & time by knowing which plastics can actually go in your bin and be recycled. This includes no plastic bags, no Styrofoam, and #7 plastic bottles or containers (keep in mind SOME #7's are biodegradable and compostable - usually you can tell or it clearly states this) . (See guide here)

Use A Reusable Water Bottle - Buying one (or a few) reusable water bottles can significantly decrease how much plastic you put out. They make BPA free bottles, and also make cleaning tablets for these bottles as well to keep bacteria and germs away. 

Not a fan of tap water? - Buy a Brita water filter, or buy an attachable filter that attaches to your kitchen sink - these filter out impurities that may be in your tap water source. Companies like Arrowhead & Alhambra recycle their big water bottles that they deliver to your house - they go through a rigorous cleaning process and refill with fresh water. 

Skip the Styrofoam & Plastic To Go Containers - If it comes in a Styrofoam cup or box, resist from buying it. Styrofoam, when exposed to heat, is known to  leach styrene, a known nuerotoxin along with other harmful health effects, so it's best to skip these items anyway. (Scroll to Plastic #6). Cook more! This will prevent the use of plastic take out boxes altogether. Have leftovers? Opt in for reusable glassware containers, what's awesome about these, is that they are microwave safe and won't leach any funky chemicals like plastic containers will leak. 
References: 
http://www.popsci.com/researchers-find-just-how-much-plastic-were-putting-ocean
http://www.lessismore.org/materials/17-recycling-faq
http://www3.weforum.org/docs/WEF_The_New_Plastics_Economy.pdf